Eteka Beach Lounge & Hotel is truly a hidden gem in Cartagena, Colombia. Located on the island of Tierra Bomba, this boutique hotel features a beach lounge with bohemian-styled decor – featuring countless hammocks, teepees, floor cushions, seafood, cocktails, and even some native parrots.
I first discovered this accommodation while browsing Instagram for cool spots for my upcoming birthday trip to Colombia. From the photos I saw, it looked like a bohemian paradise – so I had to check it out for myself.
On arrival to the island the first thing I noticed was how calm and serene it was. Such a nice change of pace from Cartagena and the hustle and bustle of city life. I knew immediately that I had found a hidden gem.
Update (March 2022): Since my visit in January 2019, a lot has changed! Eteka Beach Hotel Cartagena had just recently opened during my stay and the hotel has added even more amenities – you can learn more on their website here.
Hi there! Please be sure to follow all local travel guidelines and check for any travel restrictions or requirements for your destination during these times. I'm here to inspire your adventures when you feel safe to do so. Also note: This post contains affiliate links which may provide this website with a small commission when purchases are made through these links, at no extra cost to you. These commissions go towards helping to keep this site up and running and allows me to continue bringing free and valuable content your way. All product suggestions, reviews and opinions shared are my own.
Below I'm sharing my overview from staying at Eteka Beach Lounge & Hotel in Cartagena, Colombia.
---
---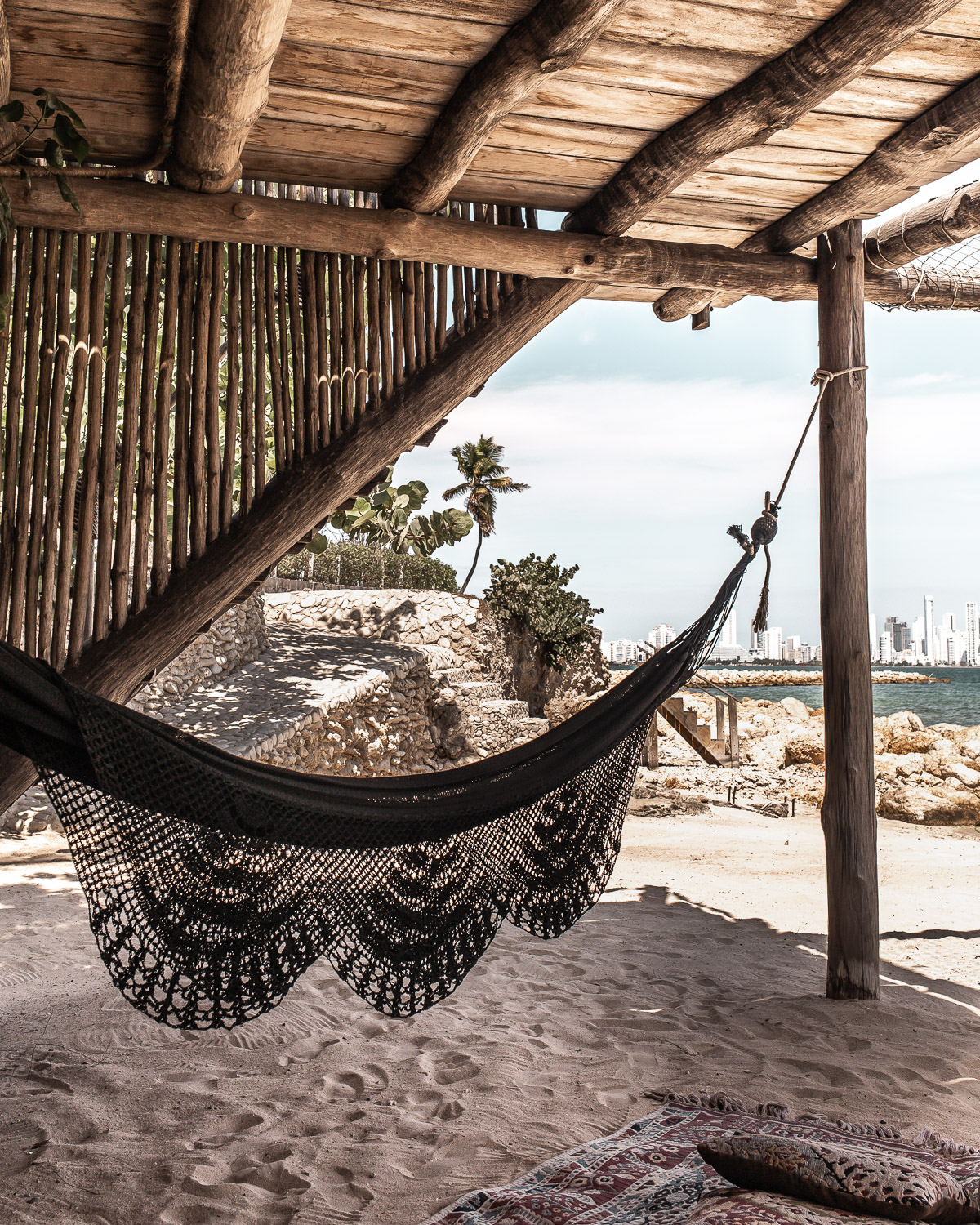 Where to find Eteka Beach Cartagena Hotel
Eteka Beach Lounge is located on the island of Tierra Bomba in Cartagena, Colombia. The island is only a short 10-minute boat shuttle ride away from the mainland.
Getting to Eteka Beach Hotel, Cartagena
When you book your reservation, the hotel provides you with everything you need to know for your stay, including how to get out to the island. I had no trouble finding them or getting there to and from the mainland, but here's an overview of how to get there:
Taking the speedboats to Eketa Beach
To get out to the island of Tierra Bomba you will need to take a speedboat (locally referred to as lanchas). The boats depart from behind the Nuevo Hospital Bocagrande located in Bocagrande. And if you are traveling from the walled city, it's a quick bus ride to the departure spot.
Behind the hospital there will be several different shuttle services. The hotel organizes their own service, so you will just need to find the group with a sign for Eteka Beach.
The boat shuttle is complimentary for hotel guests and daypass goers. And they take you right up to the shore of the beach lounge.
---
---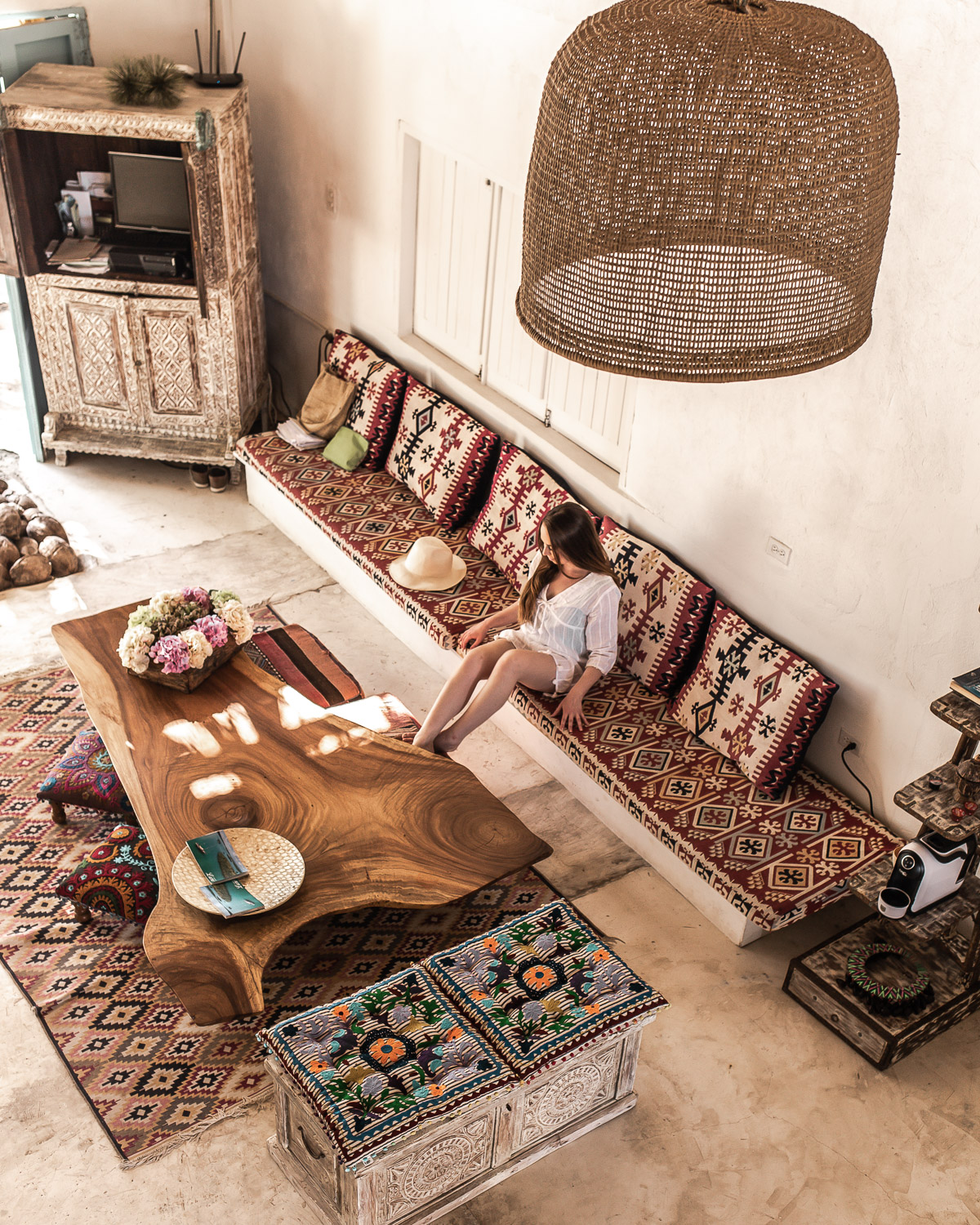 The Rooms at Eteka Beach Hotel, Cartagena
Eteka Beach Lounge, Cartagena is a small boutique hotel and offers 3 different room types. Options are: Standard, Junior Suite, and the Sea View Suite.
I opted to stay in the Standard room, and some of my favorite features the room came with were the outdoor shower and air conditioning.
Each room includes daily breakfast during your stay, as well as the boat transfer service that gets you to get to and from the island.
————— Read More —————
A Travel Blogger's Photography Gear: What's in My Camera Bag
---
---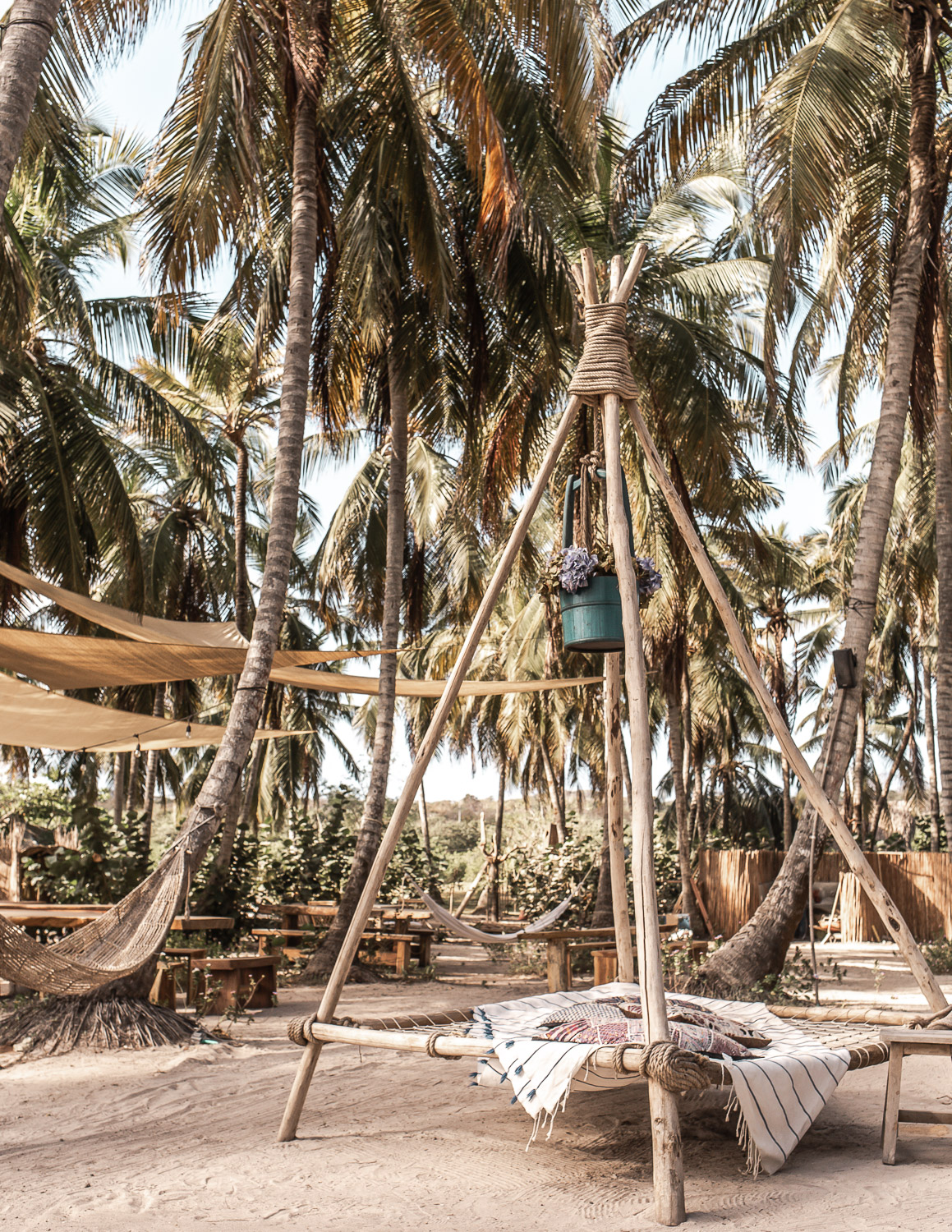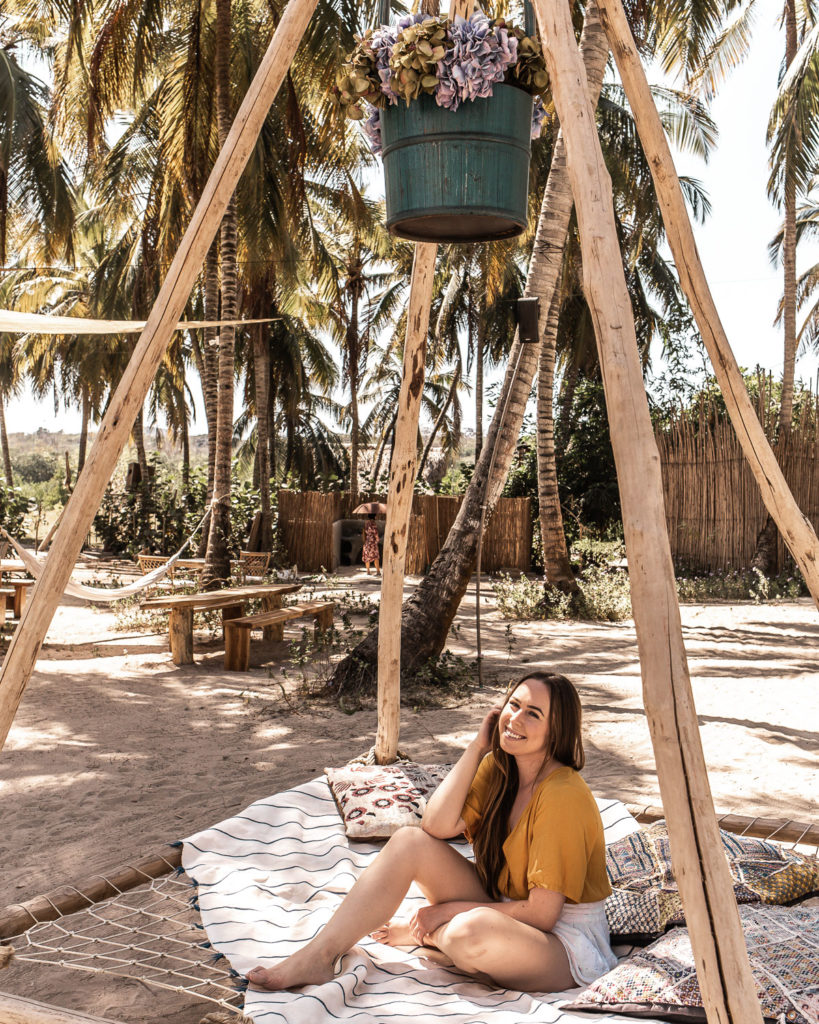 Eteka Beach Hotel & Lounge Amenities
Eteka Beach Lounge
The beach lounge is the main attraction at Eteka Beach and provides everything you need to relax under the sun. The lounge itself is right on the sand, and features cozy and modern bohemian decor.
Relax under a teepee, find a hammock between the palm trees, or head up to the treehouse for a better view of the Caribbean.
There's a rooftop deck above the main lobby that features more hammocks. And this also provides a perfect space to do some morning yoga overlooking the ocean.
---
---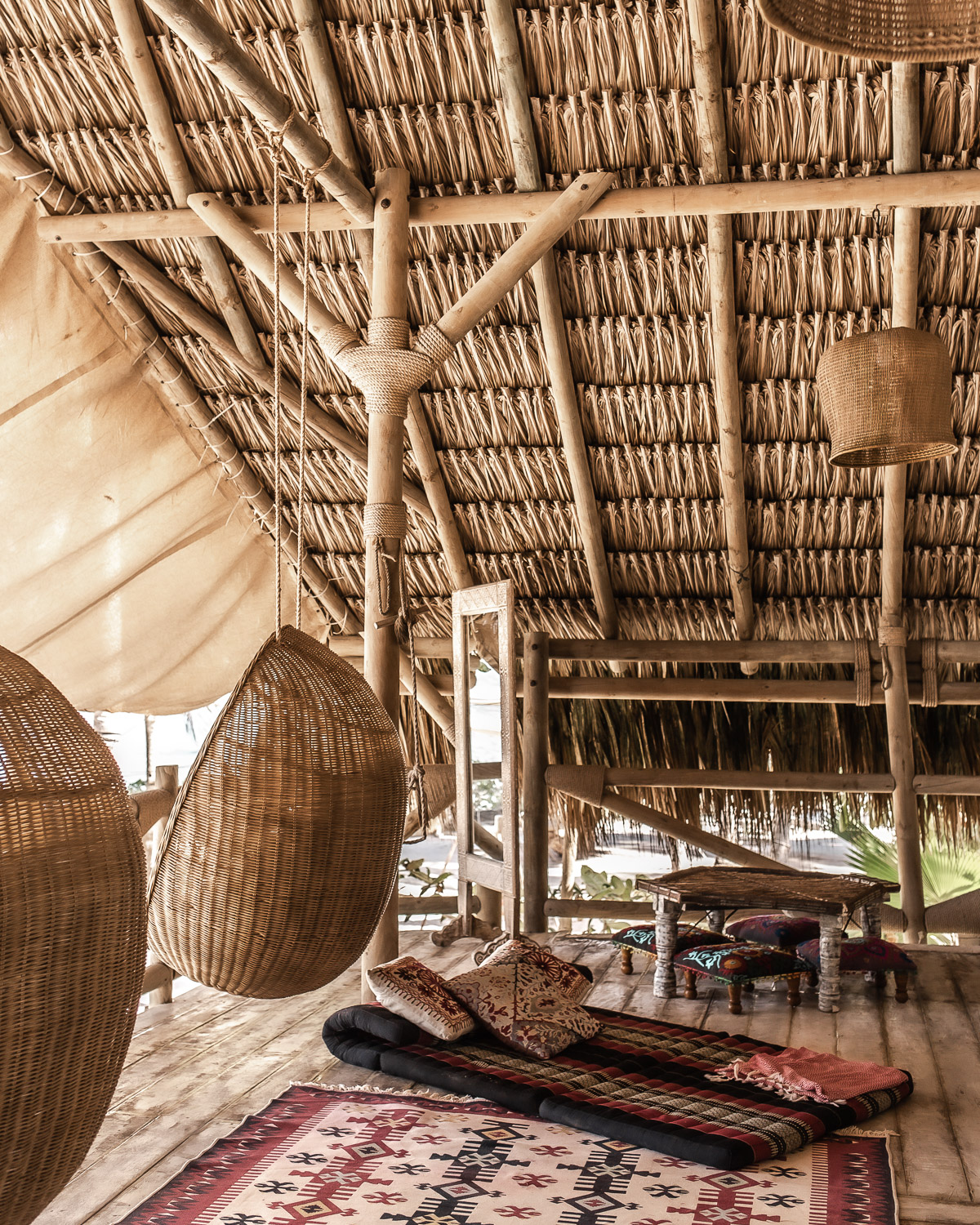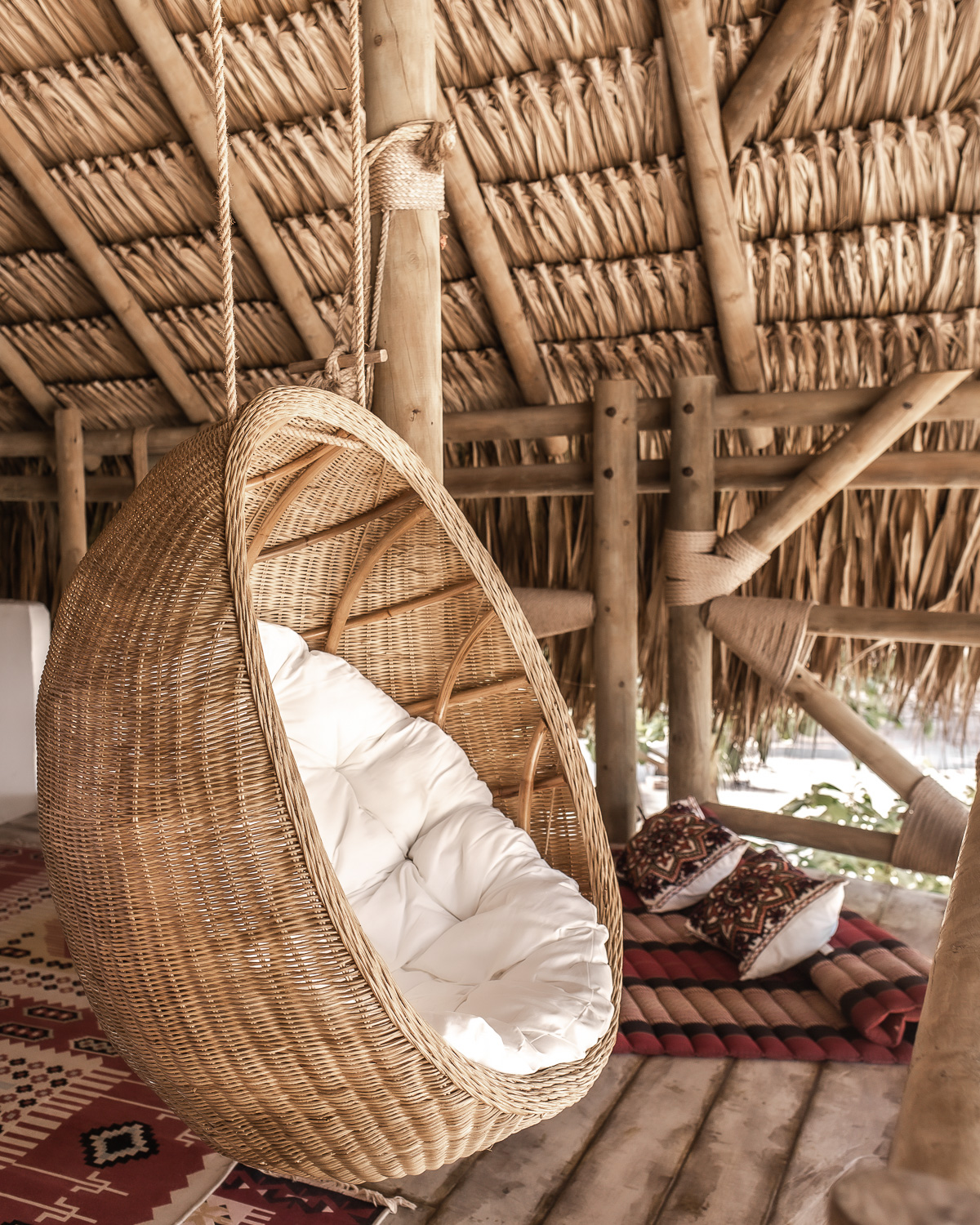 Day Spa at Eteka Beach
On the second day of my visit I opted to get a massage at the hotel's day spa. The spa offers a wide variety of massages, facials, and rituals to help you release stress and reconnect the mind with the body.
You can learn more about the hotel's amenities and day spa services on their website.
---
---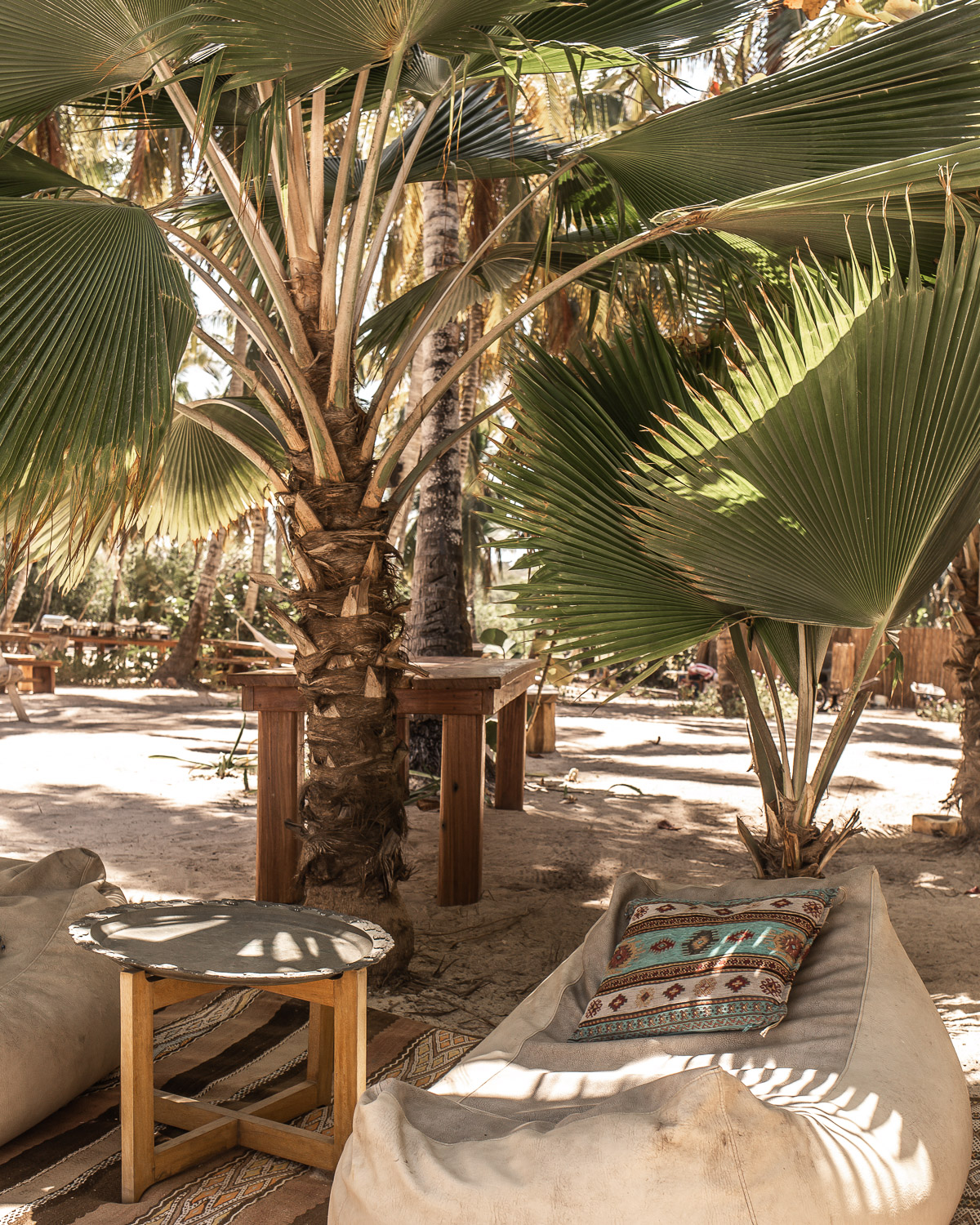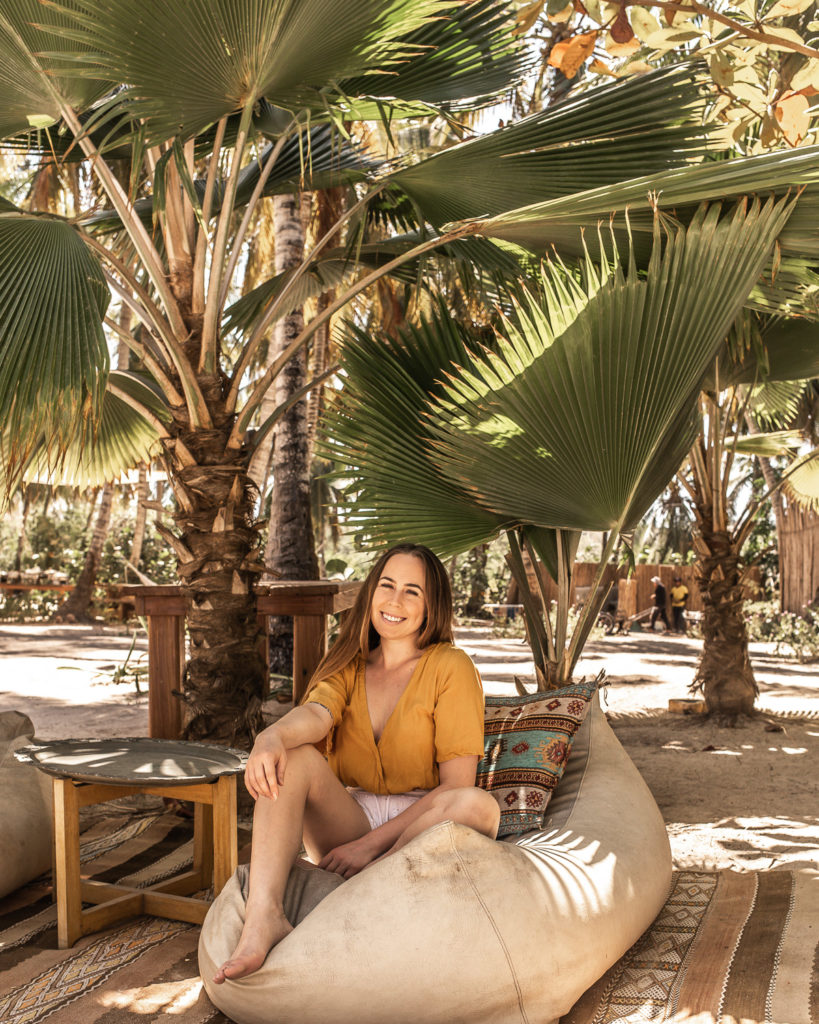 ---
---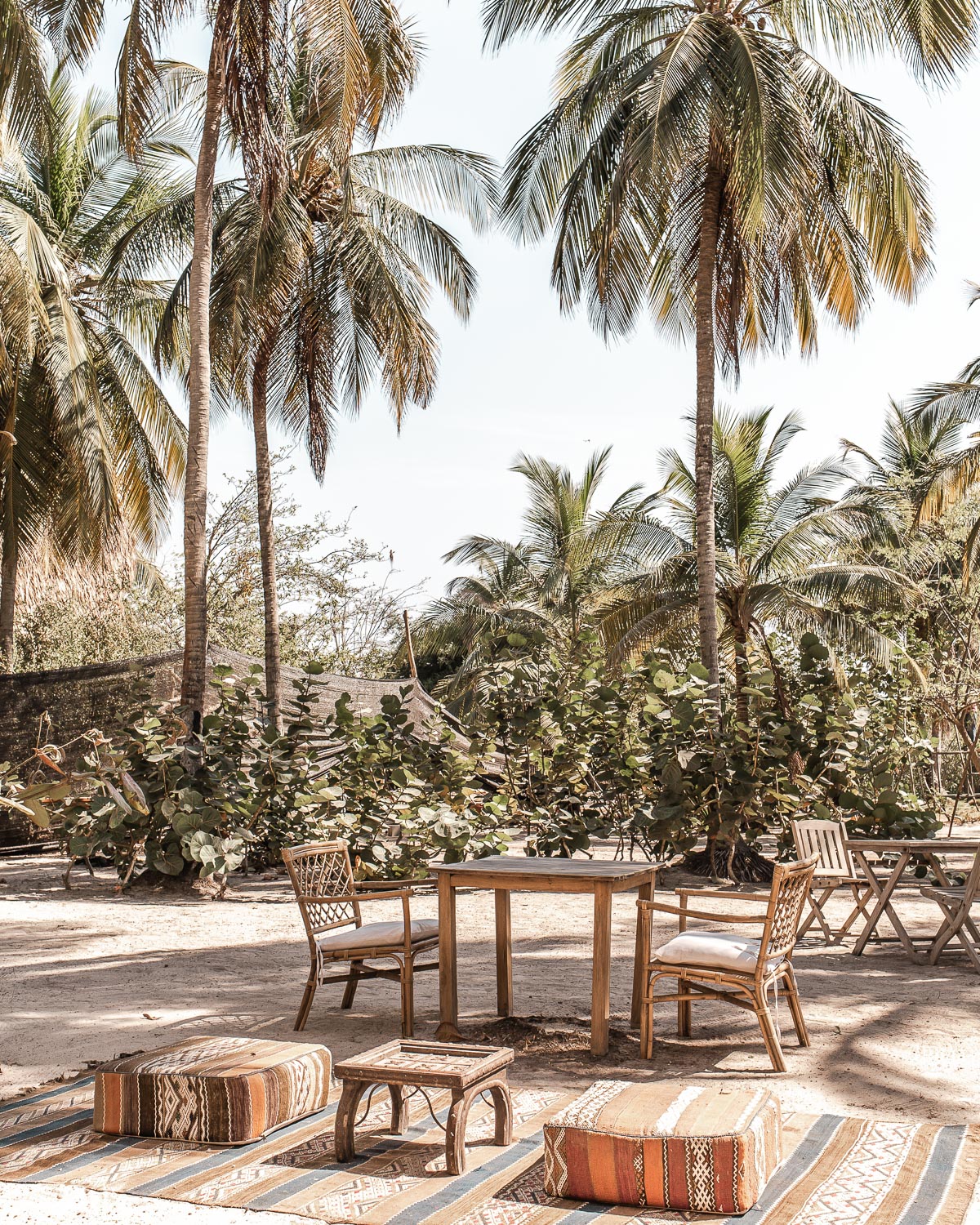 Food & Drink at Eteka Beach Hotel Cartagena
In addition to the breakfast included with your stay, Eteka Beach offers lunch and dinner options from their onsite restaurant.
The menu mostly consists of fresh fruit, seafood and cocktails. All of which can be served to you directly on the beach.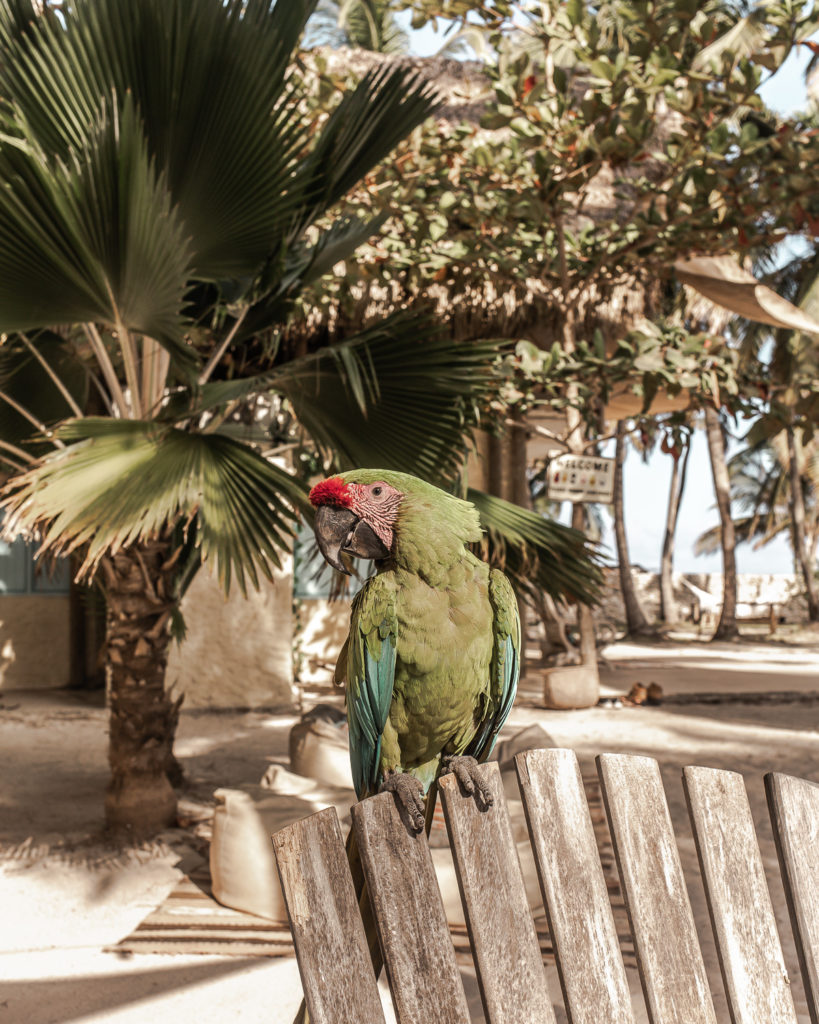 Visiting this secluded island getaway was definitely the highlight of my trip to Colombia. Eteka Beach was the perfect hotel to escape the hustle and bustle of Cartagena. And all of the hotel and lounge staff were so friendly! Eteka Beach was my favorite hotel during my time in Cartagena – I highly recommend this spot for anyone visiting.
————— Read More —————
Explore more Boutique hotel overviews
Explore more Accommodations Overviews
---
Have you visited Eteka Beach Hotel in Cartagena? Share your experiences with me in the comments below!
---
SHOP MY CAMERA GEAR
---
---
About the Author
Hi I'm Rylie – Welcome to my corner of the internet!
I'm a solo traveler & photographer based in Southern California, on a mission to explore the world and inspire you to do the same.
—————